Courtown Harbour is a seaside resort offering you fabulous beaches, relaxing forest walks, a host of activities. Situated in North County Wexford, an area that is blessed with fine weather and has the record for the highest sunshine levels in Ireland, Courtown Harbour has grown from strength to strength in recent years and is proud to welcome tourists to our lovely seaside village.
Courtown has been welcoming tourists (or 'bathers' as they were known) as far back as the mid 1800's. The village itself is steeped in a vast and fascinating history; in fact the name dates back to 1278. In the early 1800's, the construction of the harbour began and cost £25,000 to complete.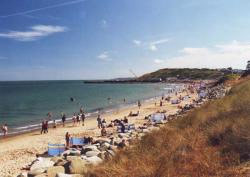 It was a worthwhile investment as Courtown had been famous for its beaches long before the harbour came into being, but the presence of the harbour really put Courtown on the map and it became very popular as a fashionable destination, with people from Dublin and the midlands frequenting the village and beaches.
Nowadays Courtown still attracts people from Dublin and the Midlands as well as people from all over Ireland and abroad.